I actually have more than two pics to post
BUT my memory card is seriously failing me right now and won't let me upload anything, so, I'm gonna have to add those pics later. I thought I would at least share these two right now, since I know you are all dying to know what exactly an Angel Pig looks like.
Trick or Treat!
Emmmy-monster
(biker chic),
Harley-beast
(pirate),
and Goose, my little
Angel Pig

.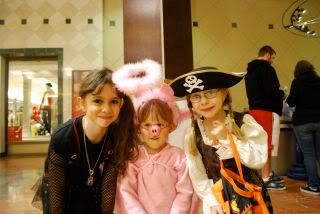 Rockin' GooGoo style!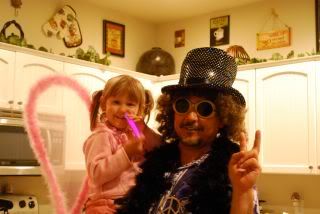 Ever wonder where I get it? Now you know?? My pops loves Halloween!
Just Meezy - bored while Hub played beer pong...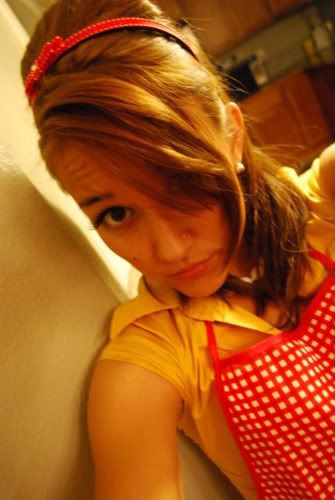 ENJOY! I'll be back to post more later tonight.
ETA- I hope you all had great Halloween's!!!