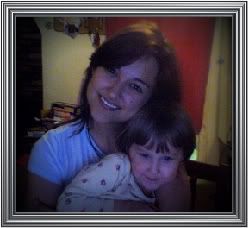 that girl up there is my #5 Resolution.
I resolve to be a better mom.
I want to spoil her with my time not possessions.
I want to cultivate a love of art.
It is so hard to find time, there are only so many hours in a day, ya know? But NO MORE excuses!

Hubs and I both work full time Monday through Friday. We are out of the house from about 7:45 am to 6:00 pm every night. Add in dinner and life and we barely have time to spend with her. Then spend the weekends cleaning and doing whatever errands need to be done. Then throw in all my "sickness issues" and I just feel like she's not getting the amount of my time that she deserves.
This one might just creep into my "ME" time.
But for Goose, anything. That girl deserves the world and I wanna give it to her. So maybe I don't get to do all the crafts I want while she's awake BUT I know Goose would LOVE to do crafts with me anytime.
And I am so ready to have a pupil to teach.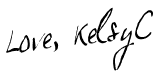 PS - Today is my baby sister's birthday. Emmy-monster turned 9 today and I can't believe it!!! I remember watching her take her first breath. Anyway (this is
somewhat
relevant) I got her a couple of looms and some skeins of yarn. She was SUPER excited and set to work making hats. Her school is currently having a food/clothing drive for the disadvantaged and she wanted to make some hats to donate! I'm so amazed at how much she is like I was at her age. Couple more years and I will be ripe with craft buddies!!!
Lil' Miss Sophie modeling Emmy's first hat and collar.