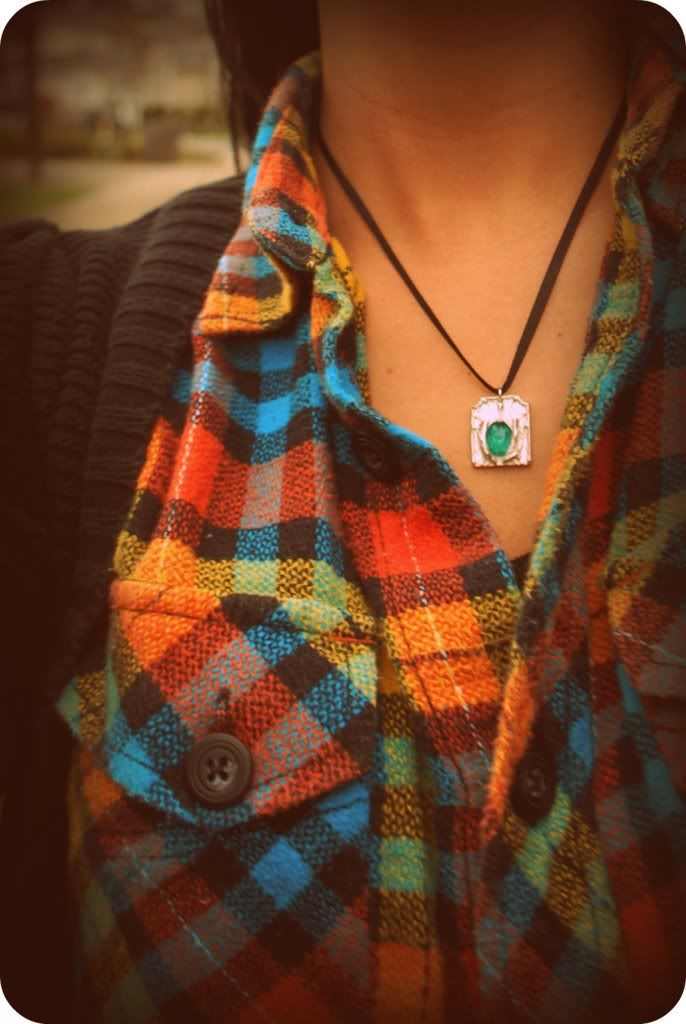 Jeans: Wet Seal via Mandelin's Consignment
Sweater, Boots, Gloves: Target
Pendant: Silver Dazy (from my MIL)
No matter what, I think I will always love the 90's.
It was the generation of my childhood.
Of grunge and Nirvanna and angst galore.
I love a good flannel shirt and this is one of my favorites.
Its thick and warm and the colors are cheerful.
It was purchased in the men's dept so its nice and roomy.
So whether they are in style or not, I don't care!
I will *always* love a good flannel shirt!