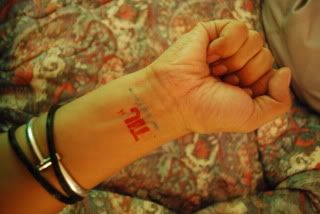 I guess I didn't take many pics on Sunday.
We saw a comedy show
(no cameras allowed)
and some shows at night. And without a flash on my camera right now - its pretty much useless at night.
We saw Aziz Ansari
(the Indian guy from Parks and Recreation.)
We were trying to see Nick Swardson
(Terry, Reno 911-RIP),
our favorite comic, but he was a last minute cancellation and Ansari filled in. He was surprisingly SUPER funny dude and a great surprise to see!
AND
Doug Benson and Sarah Silverman opened for him, and they weren't even billed! That was an awesome surprise!
And here we are...