We know how to have fun.
Sometimes, we act like monkeys!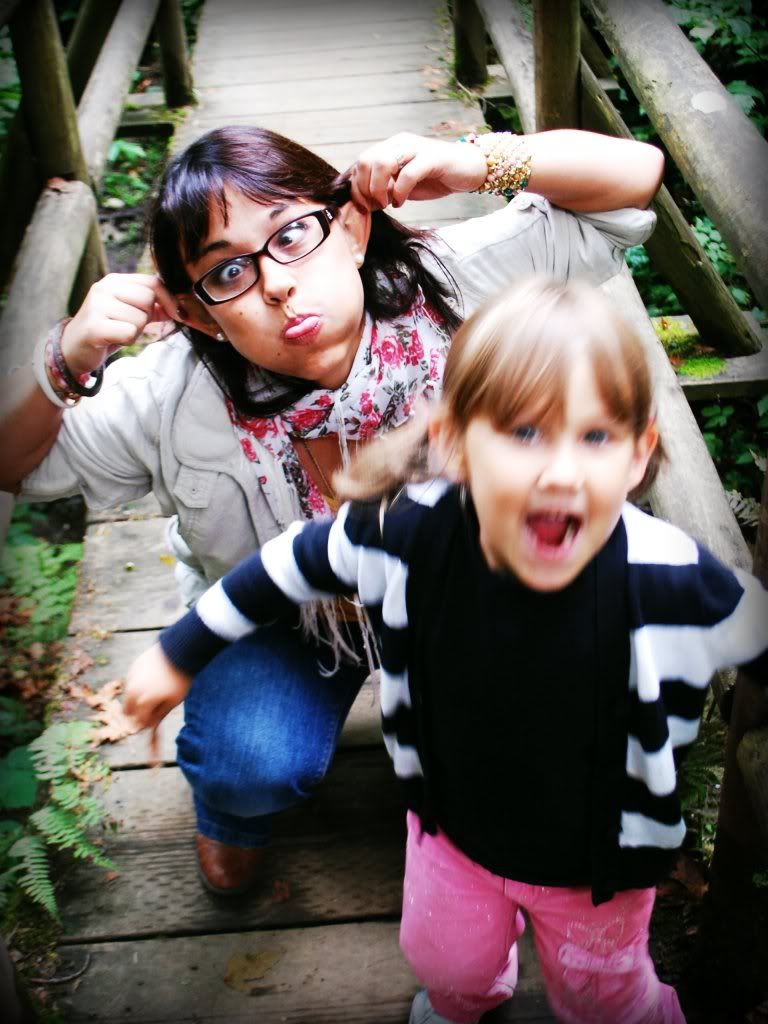 But we always love each other!
Fall is the perfect time of year to get outside and explore your community.
We are blessed to have dozens of parks in our small town.
Every year, we make a point to explore our enviornment and learn about nature.
I like to smell the damp air.
I like to feel the mud squish under my boots.
I love to hear Goose laugh as she jumps in puddles.
I love the Pacific Northwest and I love FALL!
Do you have any special fall activities for your family?